The 2023-2024 Academic Year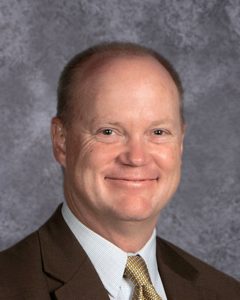 "School bells are ringing loud and clear; vacation's over, school is here." – Winifred C. Marshal
Dear Gowanda Central School District Community,
Warm greetings and heartfelt welcome to all members of our community as you get ready to start the 2023-24 school year! Our first day back together with students is Tuesday, September 5, 2023.  As the summer days slowly give way to the crisp air of autumn, we are once again at the threshold of learning, growth, and possibility.
It is with great enthusiasm and joy that I extend my greetings to our returning students, parents/guardians, faculty and staff and all who make this wonderful community.  
Our calendar is brimming with exciting events and opportunities for student and family engagement. From the classroom to the sports field, from the arts to community service initiatives, there is something for everyone.  
Parents/guardians, your partnership and involvement are invaluable. Your support and engagement play a crucial role in the success of our students, and we all look forward to working in the coming year to nurture the next generation of leaders, thinkers, and doers. 
This will be a school year field with learning, discovery, and countless opportunities for all to excel. Once again, welcome back to school as we begin another school year filled with growth, achievement and joy!
In the meantime, please continue to visit the district website for district and school information. Please feel free to contact me at any time with your questions at 716-532-3325, ext. 6300 or email at dranderson@gcslearn.org.
Warm regards,
Robert B. Anderson, Ed.D.
Superintendent of Schools.