The 2021-2022 Academic Year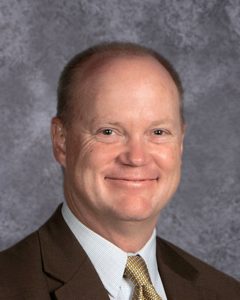 Dear Gowanda CSD Community,
I'm excited to welcome everyone back for the 2021-2022 school year! Although the school year promises to be unusual, it is great to start with some normalcy and routine.   
On this website you should find all of the information you most need about our reopening plan.
It's important that we all work together for the mutual benefit of a safe, healthy school environment. Please stress the importance of these simple actions with your children, as that will reinforce what we're teaching at school.
Have your child wear a face covering at home to help him or her become comfortable in the mask. Help them to understand that wearing a mask is mandatory at school. 
Please stress and practice the importance of proper hand hygiene. Frequent, thorough hand washing is an easy to do, yet incredibly effective method to prevent the spread of germs.
Social distancing is required. Talk about what six feet apart looks like, especially with our youngest students.
Our children model our behavior from us: If you exhibit a positive attitude and confidence, your child will feel good about the return to school. Likewise, if you exhibit your own feelings of worry and fear, you will likely raise a fearful child.
Most of all, please monitor your children on a daily basis and keep them home if they exhibit symptoms.
In the meantime, you will be hearing from me, our principals and your children's teachers often throughout this school year.  We are partners always and through this event, and we want the very best for our students. Please feel free to contact me at any time with your questions at 532-3325 ext:6300 or email at dranderson@gcslearn.org.
Sincerely,
Dr. Bob Anderson
Superintendent of Schools
Gowanda Central School District
(716) 532-3325, ext. 6300