The 2021-2022 Academic Year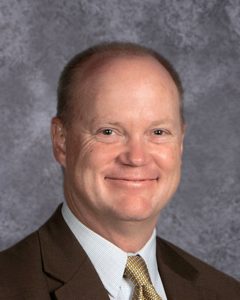 Dear Gowanda CSD Community,
"School bells are ringing loud and clear; vacation's over, school is here."
– Winifred C. Marshal
I am excited to welcome all everyone back for the start of the 2022-23 school year! Our first day back together with students is Tuesday, September 6. This summer has been busy on campus. The capital project has been quickly moving along with much progress. Please visit the capital project section on the district webpage to view updated pictures. The buildings will be ready for staff and students on September 6.
Regrettably, covid-19 continues to lurk around the community. Fortunately, there are no state mandates in place for this school year at the time I write this letter, and the CDC recommendations that were followed at the end of the last school year are recommended for this new school year. The same basic protocol will remain in place for all, including, but not limited to, frequently washing hands, practicing cough/sneeze etiquette, monitoring using available covid-19 tests, monitoring student's health, keeping students home if sick, and getting a vaccination/or appropriate booster.
In the meantime, please continue to visit the district website for district and school information. Please feel free to contact me at any time with your questions at 532-3325 ext:6300 or email at dranderson@gcslearn.org.
Again, welcome back and I look forward to a great school year.
Sincerely,
Robert B. Anderson, Ed.D.
Superintendent of Schools